Supporting ranchers
with you in mind.
NextGen Beef is made up of people who love the cattle business. 
We are a part of NextGen Cattle Co, which was started with a desire to build relationships and serve the commercial cattleman.
Founders and cousins Derek Thompson, Damon Thompson and Brad Lindstrom own and operate businesses in different segments of the beef industry.
"It feels good to know that the local people can see our beef or come out and see the farm and have confidence in what they're buying."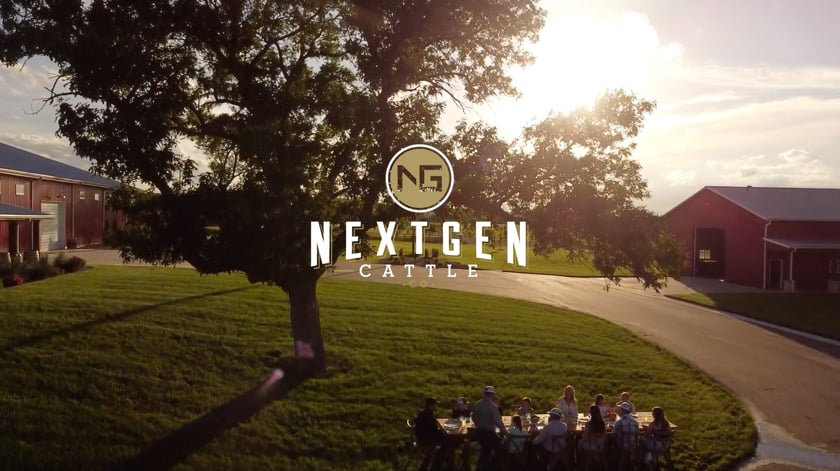 The creation of NextGen Beef is an extension of the passion to support the ranchers of America we work with.
"Being a part of NextGen Beef, they're creating us different avenues to make us more successful."
Korby Effland, NextGen Beef Rancher
(Fourth Generation)
Your expert through the whole process.
You may be wondering what makes NextGen Beef different from other beef boxing companies. Simply put, we're involved in both the genetics and selling.
Genetics
Selling
Genetics and selling — we're involved in these two phases to give you the finest beef possible. 
And the ranchers taking care of the cattle? We know them on a personal level. We have a relationship with them, and we're their biggest supporters.
Because of this process, you're ensured to get the most delicious, best quality beef that you can't find just anywhere.
Kansas City Strip - 12 oz